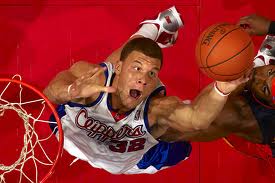 May

15
Tags
Related Posts
Share This
Western Conference Prop Culture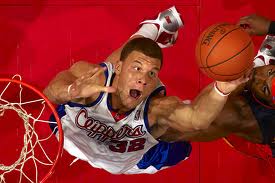 Contributed by Emile A (follow his prop advice on twitter @hardwoodhype)
The NBA playoff field has been halved, and thus far the only certainty is that at the final buzzer in June we will have a new champion. We've lost a prohibitive favorite, though relentless nips from the injury bug foreshadowed the death knell.
Neither the class of the NBA's Western Conference nor the stars form South Beach endured great difficulty in punching their respective tickets for Round 2, while the aforementioned gale of heartache ripped through the Windy City. Both L.A. squads parlayed commanding 3-1 series leads into grind-it-out Game 7 victories and the Pacers disposed of (for now) SVG's shorthanded-but-game Magic, while a Joe Johnson-led squad fared about as well as one would expect against the Celtics in May.
The first of two installments on the opening round that was, the second round that is and an update on NBA prop culture:
San Antonio Spurs v. Los Angeles Clippers
Got It Made: Don't overthink this. Tony Parker is now, by some margin, not only a catalyst but also the primary offensive threat on the presumed favorite out West.
Look to ride: While Parker's points + assists line has steadily climbed this season and now hovers around 28/28.5 after starting the new year in the vicinity of 22/23, it's hardly inflated. Parker earned his MVP candidacy during the regular season and did little to tarnish it against the Utah Jazz in Round 1, with games of 27 and 28, along with an 18- 9 in Game 3. He's fared no worse against the Clippers of late, notching 28+ P+A in three of five meetings the past two regular seasons (including a 30- 10 on February 18), with one of the shortfalls a 14-point, 9-assist performance in short minutes in a blowout win this past December.
On top of all that, Chris Paul or not, it's tough to see any opposing lead guard whose mobility is even slightly limited – by, say, a sore groin – having much success keeping Parker out of the lane.
Look To Fade: In his young NBA career, Griffin has actually fared quite well against the Spurs, hanging a 31-13 on them in December 2010, along with a 22-20 and a 28-9 earlier this season, However, I don't know that I'd make a habit of betting on Dwight Howard, Kevin Love or LeBron James to hang 30+ P+R on the Spurs in the postseason. There's no way I'm doing it with Blake especially given his injuries and erratic playing time as we saw in the Clips series win over Memphis.
Round 1 had its fair share of players that surprised and disappointed heading into round 2. Here's a list of the commodities we think will be over valued and under valued as we get deeper into May. (Note: Joe Johnson deserved serious recognition but after doing a lengthy write-up, figured post mortem analysis wouldn't make us money in round 2)
Outperformers
Darren Collison – After an inauspicious (I'm feeling generous) last half of April (4 regular season games and Games 1 and 2 v. Orlando) in which he failed to top 8 points or 5 assists, Collison busted out as one of Round 1's most efficient performers, needing just 26 shots to score 40 points in Games 3-5 against the Magic. He was similarly efficient (10 points on 3-of-6; 6 assists) as the Pacers pushed the Heat for three quarters to open the conference semis.
Though he's not performed terribly well against the Heat the past two seasons (10.2 points, 4.2 assists per in five regular season games), Chris Bosh's injury may open the door for increased productivity. With LeBron James now forced to commit more attention to bolstering Miami's interior defense, there may be some value in Collison at 18/18.5 points + assists, though I'd be wary of venturing much higher.
Spencer Hawes – Given the eggs he laid in Games 1 and 2 (a combined 7 points and 7 rebounds), it would be difficult to assert that a healthy Hawes swings the balance of power against a fully-staffed Bulls team. It is worth noting, however, that the flows flanking the Sixers' post-All Star ebb coincide with his presence in the lineup. Additionally, the Celtics defended the center position worse than any other during the regular season (17.6 and 14.7 per 48 minutes; 16.3 PER).
Neither terribly consistent nor extraordinarily productive to close out the regular season (10+ points in just 8 of his last 17 games; 7+ rebounds in 10 of 17), in the last 10 days Hawes has regained his double-double form of the season's opening month, averaging 15 and 10, with no fewer than 8 rebounds in any game and a solid 15 and 8 in a near-theft of Game 1 in Boston. However, with Saturday night representing his first (and thus far only, as he had eight points and 10 rebounds in Game 2) career double-figure scoring game in Boston. By some margin, his best offensive games of the opening round came at home, so for those taking a wait-and-see approach, Game 3 may present some value on pro-Hawes plays, in the 22/22.5 points + rebounds range.
James Harden – Thanks to OKC's ultra-efficient disposal of the Mavericks, it's been a minute since we last saw Harden in action. In these situations, a transcendent performance – particularly one more evident through less-known advanced metrics than those with which we grew up – sometimes takes on a sepia tone.
James Harden's opening round performance against Dallas was simply exquisite. He made 20 of his 40 shots, including half of his 12 3-pointers (for a ridiculous, postseason-best 68% True Shooting Percentage), achieved a PER of 28.3 despite "using" just 23.4% of the Thunder's possessions (Harden's is admittedly a small sample, but here is some historical perspective; link to "some historical perspective"), averaged 128.2 points/100 possessions (second only to Darren Collison's 133.4) and generated .320 Win Shares/48, which has only been topped eight times (link to "only been topped eight times") in a single postseason (one is LeBron this year, at .3478) in NBA history.
More to come on Mr. Harden in tomorrow's installment…
Underperformers
"I thought I played well, especially with the kind of season it was. We had the best record again in basketball, won our division, had the top seed again, that's all that matters, yo."      –          Carlos Boozer, born champion
Blake Griffin – Simply put, Griffin carries an unearned superstar price tag. Seldom will one find a points + rebounds line for Griffin south of 30.5 (though 30/29.5 may be in play in San Antonio), despite the fact that in his last 33 games he's posted a 30+ figure just 14 times. Just seven of these 14 outings came against playoff competition – two of them in seven actual playoff tries against the Memphis Grizzlies.