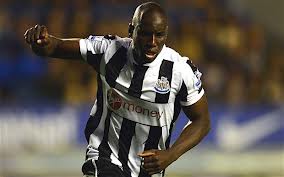 Sep

28
Tags
Related Posts
Share This
Parlaying the Premiership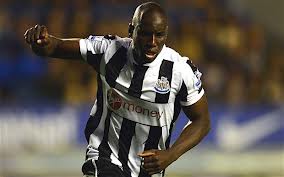 Written by James Kempton (follow him on twitter @ukbettingpro)
This weekend sees a number of opportunities in the EPL where bettors can greatly enhance their profits by parlaying their fancies. Personally, I am not a big fan of parlays since we all know that single bets are the way forward. Casinos don't build themselves and the weekly dose of parlay defeats has put many a brick in those foundations. Disclaimer aside, they are fun bets to make if not taken too seriously and can bring huge rewards if utilized correctly.
There are 3 teams this weekend I feel present excellent betting opportunities.  These teams should be considered for single wagers and also for cross sport/league larger bets.  It is no surprise to those that read my work all 3 teams figure highly in my weekly EPL rankings.  However, despite their apparent strength this season, they all continue to fly lower on the radar than the big guns of the EPL.  A lower profile can, and often does, lead to better value at the betting counter.  So, in no particular order……….. It would be difficult to go against a team in the top four of my power rankings at home to the side who sits rock bottom of those very same rankings.
Everton is a very strong well disciplined unit where each man knows his job and carries out assignments to the upmost of their ability. In contrast, despite a big home win against Aston Villa over the weekend where they scored four goals, I am not convinced of this Saints side.  They look prone to falling apart defensively and given the relentless nature of Everton's style the game could get ugly. With Southampton' open style always a hallmark of their games, over 3 in the goals market is quite appealing too.
After four successive draws, I'll pick Sunderland to register their first win of the season against perennial bottom feeder Wigan Athletic. The four draws have been solid performances and I sense this side is about to break out.  Analysis of Wigan's efforts on the road against Martin O'Neill led sides does offer some hope for Wigan backers.  However, when the sides met back in January in Wigan, it was Sunderland who ran out comfortable 4-1 winners.  Their appears to be a stronger resolve about this Sunderland side and their dogged start to the season suggests good things are only just around the corner for this proud old club.  Take the home side at a very attractive price to get off the mark in style this weekend.
Newcastle look a great bet to get all three points away against winless Reading. Following on from that epic televised 2-2 draw at home to Everton, the Magpies gained a more pedestrian 1-0 home win to Norwich.  Now they hit the road again to beautiful Berkshire in the south of England but playing on the road holds no fears for Alan Pardew's men. I fully expect Reading to be placed in the bottom five of the EPL table come the final standings. Last season Newcastle won three and drew two of their five games on the road against the bottom tier opponents.  With Ba and Cisse posing a constant goal scoring threat, Newcastle will always offer bettors a run for their money late into a game. Coach Pardew was just rewarded with a new eight year contract at Newcastle and his players clearly buy into his philosophy. Take the 'Geordies' on the road to get take all three points, away win.
Parlay em, play em straight the bottom line is this three pack of games is a sure way to get yourself to the window.