Marketwatch 12/18 – 12/23
Posted December 18, 2012
By
Todd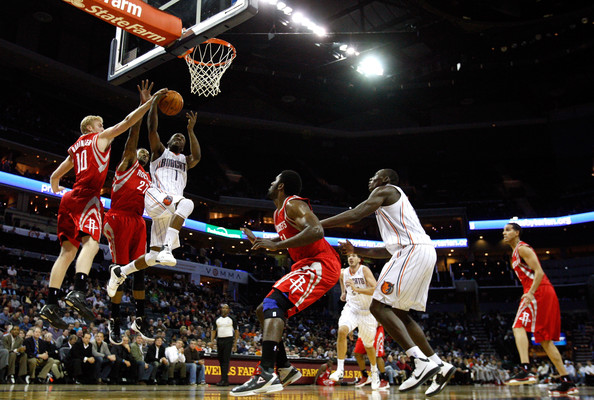 Written by Bruce Friedman (follow him on twitter @notthefakeBruce)
BUY:
Michigan State (12-18, @ Bowling Green, 12-22, Texas)
Calling Michigan St inconsistent to start the year would be an understatement.  They now travel to face Bowling Green who has done well facing the teams on their inferior early-season schedule.  Bowling Green, even on their home court, will not have a chance against the Spartans in this match-up.  After their tilt with BG tonight, MSU takes on a Texas team that looks like a shell of their former selves.  Texas simply cannot find their way as it seems no one wants to step up for them in big games whih should continue against Sparty.  Texas plays North Carolina before MSU and that will beat them up for Saturday's game.
Xavier (12-19 Cincinnati (N), 12-22 Wofford)
Last week I had Marshall in my "BUY" section of Market Watch picks because they have not covered a spread all year and were in a prime spot to contend against the undefeated Bearcats.  However Marshall lost their leading scorer for the game and the final score made it look like a blow-out.  Marshall was in that game until the final 5 minutes where they completely fell apart without a go-to man.  I think Cincinnati may trip up here against Xavier and think I was 1 game premature to fade the Bearcats.  After Cincinnati, Xavier faces Wofford and to put it simply, if Xavier beats Cincinnati I believe they will be pumped and continue that momentum and just thrash Wofford.
SELL:
Wyoming (12-18 Denver, 12-21 UC Santa Barbara)
Wyoming has the bandwagon chugging along, they are 10-0 SU and 6-1 ATS.  This week however they face Denver who has been atrocious ATS going 1-5, but after their beatdown of Nebraska Omaha Saturday, they look to be ready to start beating the Vegas number.  The Cowboys then get Santa Barbara at home, who they easily disposed of on the road earlier in the year to the tune of 68-40.  The closing line on that game was Wyoming -1.5 and with the ease of that victory look for this line to be extremely inflated.  The game will not get out of control and look for Santa Barbara to potentially get revenge and win SU.
PRO SPECIAL!!
BUY:
Charlotte Bobcats (12-18 @ Lakers, 12-19 @ Suns, 12-21 @ Warriors, 12-22 @ Nuggets)
Yes, I am buying the Bobcats on a 4-game West Coast swing.  These lines will be inflated abecause of how the Bobcats have been playing but look at some of the teams on their schedule:  Lakers (who do not even know who they are anymore or how to even play together), Suns (a team that might be more defensively challenged than the Lakers), and Warriors (sit down on defense as well and just try to out-shoot their opponent.  Finally the Bobcats close out the week at Denver and if they have played well the first three games on this trip, they will have the confidence to cover in a normally hostile environment.
SELL:
Los Angeles Clippers (12-19 Hornets, 12-21 Kings, 12-23 @ Suns)
Looks like an easy week for the Clippers right?  Clippers return home to face the visiting Hornets who are starting to get their players to perform as a cohesive unit.  The key here is the lines will be inflated for both their home dates with the Clippers and the Kings.  I also believe the Suns will be able to keep up and exchange baskets with them, possibly winning SU and slow down this red hot Clipper juggernaut.