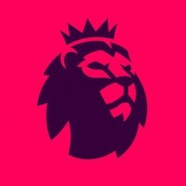 Jan

31
Tags
Related Posts
Share This
Mid Week Match Report
It's the gift that keeps on giving…mid week matches from the EPL.  While league action may not deliver the same fairytale storylines we saw over the weekend in the FA Cup, we can only hope there's an upset brewing somewhere.  James Kempton gets you ready for the biggest matches at the top (and bottom) of the table.
Arsenal v Watford
Arsenal -1.75 and 3.25 goals
It was a tetchy victory for Arsenal last time out as they laboured to a win over a workmanlike Burnley side. I don't see the Hornets lying down in this game but they played on Sunday lunchtime whilst the Gunners have an extra nights rest. The stats on the extra day recovery between two and three days are stark so I would take Arsenal if betting this match. However with a big match against Chelsea on deck it's a brave man who backs Arsenal for anything more than small stakes.
Bournemouth v Crystal Palace
Bournemouth -0.25 and 2.5 goals
Both sides were unable to register a victory last time out as the Cherries were held in check on home soil by Watford whilst Palace lost yet again as Everton beat them 1-0 at Selhurst Park. I can't take the home side here but the away side receiving just a quarter of a goal isn't appealing either. I had high hopes for the 'Allardyce' effect at Palace but so far he seems to have bitten of more than he can chew, so to speak! A game I want to avoid.
Burnley v Leicester City
PK and 2.25 goals
A week last Sunday saw contrasting performances from these two teams. Burnley put in a resolute and well organised showing in away performance at Arsenal and were unlucky to lose 2-1 in that crazy ending. Leicester were dreadful at St Marys as Southampton comfortably brushed them aside 3-0. Here they arrive at a venue where you need heart and spirit to come away with anything from the game. On the Draw/No Bet line the value should be with the home side but I do sense this is a game that Burnley may be urged on by the home fans and they could get caught on the break.
Middlesbrough v West Bromwich Albion
PK and 2 goals
West Brom are beginning to show themselves as a very reliable side from a betting perspective. They beat Sunderland 2-0 at the Hawthornes last time time out and they have nothing to fear against this Boro team who are on the slide. The difference with this Baggies side than those of yesteryear is that they score goals whereas Middlesbrough don't. On the PK line I lean to the away team in what should be a low scoring encounter.
Sunderland v Tottenham Hotspur
Tottenham -1.25 and 2.75 goals
The Mackems were easily beaten at West Brom last weekend whilst Spurs put in a very shaky performance at the Etihad against a resurgent Man City. They somehow escaped with a point though and will be eying all three here expecting to get the win. I do not see how Tottenham do not take three points as the home defence is sure to leak chances whilst the Spurs defence is rock solid. It's rare I'd want to lay such a start on an away team but this Spurs team is an outfit you can rely on so I'd lay the goals and back Spurs. I'm also attracted to the overs at any line under three.
Swansea City v Southampton
Southampton -0.25 and 2.25 goals
Both teams come into this game on the back of great EPL wins. Swansea had that outstanding performance at Anfield last time out as they won 3-2 whilst the Saints beat Leicester 3-0. Further time on the training pitch for new boss Clement should give the home team even more organisation and I sense that great win for Southampton last time out in league action may give us some inflated value with the home team. Southampton are so unreliable I will take the Welsh dragons to breathe some fire and I will back Swansea here plus a quarter.
Liverpool v Chelsea
PK and 2.5 goals
This is the biggest test for Jurgen Klopp's side this season; are they up to it? Chelsea are such a powerful unit and I'm not sure Liverpool over the course of the season can come anywhere near to matching them. In a one game scenario they can muster the result and the lights of Anfield always make these such games special occasions. However, Liverpool are a side so fragile they cannot be trusted against a disciplined and mentally strong team such as Chelsea. I'd rather back the over 2.5 goals but with Liverpool still missing Sadio Mane I'm less attracted to it than I normally would be.
West Ham United v Manchester City
Man City -1 and 3 goals
West Ham seem to be on a roll but City travel south with that recent 5-0 FA Cup thrashing of the Hammers fresh in their mind. I'm not sure who that result helps most going into this one? Possibly it will help channel the home side; can City play any better than they did against Spurs where they could only draw 2-2? Another tricky game in a midweek card of desperately difficult games to figure out but laying the goal with City is difficult when you cannot rely on their backline to pitch a shut out.
Manchester United v Hull City
Man Utd -2 and 3 goals
I recently spoke of my concern for Hull's ability to score against these elite type opponents and although they scored twice against United in the EFL I cannot trust them here. The sale of Robert Snodgrass, their best attacking player, to West Ham signals that the personnel department of the club has given up any hope of survival so why should the players continue to fight an uphill battle? This will also be Hull's third big game in six days and with a more winnable one looming home against Liverpool on deck I sense the Tigers will have zero bite. A comfortable home win and cover.
Stoke City v Everton
PK and 2.25 goals
Stoke landed us a big bet last time out when they won on the +1 line against Man Utd whilst Everton were cashing on the -0.25 for backers of them in their trip to Crystal Palace. I lean Stoke but with no real conviction in a game that just about sums up this midweek betting card, very tricky!