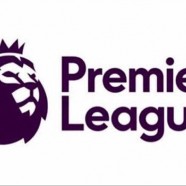 Feb

02
Tags
Related Posts
Share This
Match Week 24
It might be all about the big game around these parts but life across the pond doesn't stop in the EPL.  James Kempton is here to break down every single weekend fixture including the big match in London to start things off on Saturday.
Chelsea v Arsenal
Chelsea -0.5 and 2.75 goals
The match of the weekend is the opening game of the card and Chelsea can all but kill off Arsenal's feint title hopes in this game. Oh wait the Gunners did that to themselves midweek with a dismal home loss against Watford. The reliability of the home side make them the only possible side to take. This flimsy Gunners mental strength is set to be put to the test but if they do perform the home team know a draw is an adequate result. I lean to the home team and they should win. 
Crystal Palace v Sunderland
Crystal Palace -0.75 and 2.5 goals 
Sam Allardyce hosts his old side and many of the loyal traveling faithful wish Big Sam was still in charge at the Stadium of Light. I can't understand though how Palace can be more than half a goal favourite against anybody in the EPL. David Moyes' bid to turn Sunderland into Everton 2007 is nearly complete so backing the away team is fraught with danger. They also tend to save their best performances for home soil so backers beware!
Everton v Bournemouth
Everton -0.75 and 2.75 goals
Everton are a side I just cannot fathom and here they meet another team I consistently struggle to read. I lean to the away team here as I wouldn't want to lay more than half a goal on them against anybody. The goal line looks a little too high for me as well so at the current number I lean to the under two and three quarter line. 
Hull City v Liverpool
Liverpool -1.25 and 2.75 goals
It's surprising that Hull are still within a shout of retaining their EPL status given how they struggle to offer very much in the final third. Sadio Mane is back for Pool and I did say a month or so ago how important he is for them as they are a different side with him in the line up. Hull could be great value in this spot if the Reds misfire but a Mane inspired Liverpool team could just as easily run out three goal winners. One to avoid. 
Southampton v West Ham United
Southampton -0.5 and 2.5 goals
Southampton lost in midweek at Swansea but nothing compared to the way West Ham capitulated at home to Man City which saw the ground half empty in the second half. I do think that the Hammers have a great chance of getting a result here on the south coast. The Saints are an unpredictable team and against anyone half decent they are likely to underwhlem. Hammers or pass. 
Watford v Burnley
Watford -0.25 and 2.25 goals
This is a huge game down at the bottom of the table and Sean Dyche takes his Burnley side to his old club and their tight noisy Vicarage Road ground. Dyche will be desperate to add to their abysmal points tally on the road as they have earned just one of their twenty nine points on their travels. Given that fact it is incredible that they are only a quarter of a goal dogs for this game. Such big home/road splits often leads to mental barriers being unbreakable when players step onto the bus for a road trip. Home win. 
West Bromwich Albion v Stoke City
West Brom -0.25 and 2.25 goals
Another installment of the 'Pulis Bowl' as two clubs who have benefited greatly from the baseball cap wearing geniuses input face off against each other. The Baggies were reliable again midweek in their trip to Middlesbrough as they earned a solid point whilst Stoke also drew with Everton. This is a game where both teams would see a point as a good result so backing the draw outright looks a decent value to me. 
Tottenham Hotspur v Middlesbrough
Tottenham -1.75 and 2.75 goals
It's hard to see how Middlesbrough can gain anything from this trip but their strong resolute backline could frustrate Spurs for large periods of the game. It's always hard to back a side who just a few days earlier failed to score against Sunderland but even at this current line I lean to the home team. 
Manchester City v Swansea City
Man City -2 and 3.25 goals
It's a more resilient looking Swansea side that makes the journey up to the Etihad for this game but it's hard to see how they can repeat the feat they achieved at Anfield a fortnight ago. They may not be able to win the game outright but keeping the game close is well within their means under Paul Clement. If City click they can blow the Swans away but we've already seen enough from this new look team in white under Clement to make me think it can be competitive. Swansea also appears to offer enough going forward to present City some defensive issues as well. Swansea for me plus that chunky two goal start.
Leicester City v Manchester United
Man Utd -0.75 and 2.25 goals
Last season you'd like the chances of the home team in this game but sadly the Leicester dream has evaporated and if they are not careful the trap door looms in the background. United will see this as a great opportunity to take all three points and Jose wants to erase the memories of his Chelsea's side defeat at the King Power last season. A win here might even cheer him up after that midweek bore draw with Hull…it could cheer him up but I doubt it!