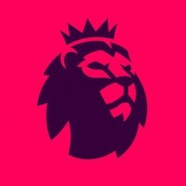 Feb

10
Tags
Related Posts
Share This
Match Week 25
Another week and more breathing room atop the table for Chelsea.  There won't be drama for the EPL crown this year (barring a collapse) but there's still plenty of money to be made each week.  James Kempton is here to give you everything you need to know for making some cash this weekend.
Arsenal v Hull City
Arsenal -1.5 and 3 goals
The sides have met nine times since December 2013 and Hull have failed to win a game while Arsenal have won by two or more goals on six occasions. This line priced at just -1.5 seems to be a quarter of a goal too short but the home club are, yet again, in complete disarray. When the Gunners are in desperation mode they usually find a way to win games when a state of
emergency has been announced at the Emirates. Unders on the goal line is the only bet I'd consider making.

Manchester United v Watford
Man Utd -1.75 and 3 goals
Watford's two wins in their last two outings have propelled them to the verge of safety. Those six points earned could see Watford  take their eye off of the ball in what is essentially a free roll game for them. Another one to avoid for me as it's difficult to gauge which gear this United team will elect to play in making covering this number a real challenge.
Middlesbrough v Everton
Everton -0.5 and 2.25 goals
Everton won 3-1 at Goodison Park back in September and the teams come into this game on opposite trajectories. Middlesbrough were very workmanlike at White Hart Lane last week but at no point appeared capable of creating a clear cut chance. Everton, when they flow, are smooth to watch making for a typical Koeman side. I can only really see the home team scoring a maximum of one goal in this game so I can't look to back them even receiving half a goal. Given the attacking explosion we saw last week from the Toffees it's a brave man who goes under this low goal line.

Stoke City v Crystal Palace
Stoke -0.5 and 2.25 goals
Palace won 4-1 when the sides met for the first time this season and last season the Eagles won this game 2-1 at the Britannia Stadium. Could you back them here in this spot though? Has Big Sam got anything left, is he even bothered? So many imponderables going into this game and I'm not sure I can trust Stoke -0.5 against an Allardyce led side. If pushed I lean to the home team but it's with no conviction. 

Sunderland v Southampton
Southampton -0.5 and 2.25 goals
Finally a game where I like a side! Under 2.5 goals is 4-0 in the last four meetings of the sides in all competitions and there have been just six total goals in those matches. It was one apiece when the sides met on the south coast earlier in the campaign and I'm really surprised to see the Saints priced as favourites here. Given their patchy road form it's a line based on people not backing Sunderland at any price but since when does that scare us off a bet? They have delivered consistently in recent weeks and I will take them plus half a goal here to earn us another trip to the counter to collect a winning ticket. Back Sunderland. 

West Ham United v West Bromwich Albion
West Ham -0.25 and 2.5 goals
The Baggies won 4-2 when the teams met earlier this season and there have been at least two goals in each of the last six meetings between the teams in all competitions. West Ham bounced back last weekend at Southampton but given their struggles at home this season I'm surprised they are priced as favourites for this game. The signing of Jose Fonte should make them more resilient but I am not sure with the loss of Payet that they have huge amounts of creativity to open up a well drilled backline such as this Albion unit. Give me the away side plus quarter of a goal. 
Liverpool v Tottenham Hotspur
Liverpool -0.25 and 2.5 goals
Spurs have not won any of the last nine meetings of the sides in all competitions. Those historical trends should make you lean to the home side but my eyes tell me that they should be opposed if laying a start in this encounter. When it goes wrong for Klopp it goes WRONG! Sixteen games without a win at Mainz, eight losses and eight draws, his disastrous last season at Dortmund that included a run of six defeats and a draw and last season at Pool where they had a run of one win in six league games and a cup defeat. His chosen style of play sees his players hit the wall and they need this upcoming fortnight break. I'm all over Spurs here!

Burnley v Chelsea
Chelsea -1.25 and 2.5 goals
This will be a tough trip for Chelsea but they should be able to navigate the game and avoid defeat. Winning and covering is a different prospect though and I'm sure this could be a low scoring tight affair. Of all the bets available I'd take the under 2.5 goals but unlike the books we don't need to bet every game do we!

Swansea City v Leicester City
Swansea -0.25 and 2.25 goals
During last Sunday's loss to Manchester United I came to the conclusion that Huth and Morgan, two key components to Leicester's success last season, are finished. Their legs have gone! Having watched how Swansea created problems for Man City  last week with neat intricate moves in the final third I sense the Foxes will be beaten again. With rumours of dressing room arguments and players demanding the sacking of Ranieri this Leicester camp is not a happy place to be. Give me the home win. 

Bournemouth v Manchester City
Man City -1.25 and 3 goals
Finally MNF returns! The sides have met three times over this season and last with City emerging victors in each game by the total scoreline of 13-1. Some teams just cannot handle the way City play and we saw the other week West Ham follow up their 5-0 loss with a 4-0 loss. City seem to have that same level of domination over Bournemouth so although it's a steep line to look to lay the away win is the only side you can look to take.