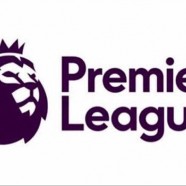 Mar

30
Tags
Related Posts
Share This
EPL Game Capsules
Domestic league action returns after a brief hiatus for the international break.  James Kempton gives you everything you need to know before walking to the window with an EPL wager (or two) this coming weekend
Liverpool v Everton
Liverpool -0.75 and 2.75 goals
Everton has not won any of the last thirteen meetings of the sides and have not won at Anfield since 27 September 1999. The loss of the inspirational Seamus Coleman from the Toffees backline just tips the balance of this game to the home side for me. It's not a big enough factor though to make me back the home team as I worry that Lukaku could always net against this fragile looking Pool defense
Burnley v Tottenham Hotspur
Tottenham -1 and 2.5 goals
It was 2-1 to Spurs when the sides met for the first time this season and here they are priced up a full goal favourite going to one of the toughest venues in the EPL. This is a major pricing error as without Harry Kane the away side should be at most a -0.75 favourite. Following an international weekend and without Kane back the home dog. 
Chelsea v Crystal Palace
Chelsea -1.5 and 2.75 goals
Chelsea won 1-0 at Selhurst Park last December but it was the Eagles who won this game 2-1 a season ago at Stamford Bridge. The seven EPL meetings of the sides since December 2013 may have seen five Chelsea victories but only one of those came via a margin of greater than one goal. Games after international breaks can be strange affairs and with Man City on deck in midweek Chelsea may just look to manage their way through this game. Small value on the away team. 
Hull City v West Ham United
Hull -0.25 and 2.5 goals
Two home games in four days will shape the rest of this season for Hull. If they win this game they'll go into their midweek match with Middlesbrough in great spirits. Rumours continue to circulate surrounding Slavan Bilic's future and I sense even at this line the value in this game is with the home team. 
Leicester City v Stoke City
Leicester -0.5 and 2.5 goals
The last three EPL meetings of these two sides have all seen an over 2.5 goals ticket cash and I expect a repeat here. The Snakes of Leicester are in good form but they struggle against the more creative teams in this league so if Mark Hughes picks his flair players then they will struggle to keep a clean sheet. If it's the old guard wheeled out for the Potters then Leicester should be able to battle through it. 
Manchester United v West Bromwich Albion
Man Utd -1.25 and 2.5 goals
West Brom have won two of their last three trips to Old Trafford and under 2.5 goals has gone 4-1 in their last five visits to the Theatre of Dreams. I'm shocked to see the line at this level given the Baggies' recent form and the fact that we have a full EPL card in the upcoming midweek.  There could be a certain management of United personnel for this match meaning all the value is with West Brom against an Ibrahimovich-less Red Devils.
Watford v Sunderland
Watford -0.5 and 2.25 goals
It was 1-0 to Sunderland when they met back in mid-December and the Mackems need a repeat of that scoreline here in their bid for EPL survival.  Last season this fixture ended two apiece but at this stage of the season can you bet against a desperate team in this spot receiving half a goal? Unfortunately they may be desperate but they just aren't very good. A pass for me!
Southampton v Bournemouth
Southampton -0.75 and 2.75 goals
This game looks priced pretty spot on to me but the fitness of Saints striker Manolo Gabbiadini concerns me since he is out of this game. They have looked a far more potent side with him in the line up so against a Bournemouth side who will always create chances the value on the home win is diminished. At the current prices this is a game to avoid. 
Swansea City v Middlesbrough
Swansea -0.5 and 2.25 goals
Middlesbrough won 3-0 when the sides met just before Christmas but the ease in which they found the net in that game seems a distant memory. Hang on though…Bob Bradley was boss of Swansea then so maybe those goals shouldn't count! Swansea have scored two or more goals in three of their four home games since the turn of the year. In fact the last time that Boro scored more than once in a game was that December meeting of the sides, eleven games ago. Home win for me. 
Arsenal v Manchester City
Man City -0.25 and 2.75 goals
We should see goals here as there have been at least two goals in each of the last ten meetings betweem the sides in all competitions. City have not won any of their last four trips to the Emirates and here they take on a wounded animal in the shape of this heavily criticised Arsenal side. The simple truth is when you look at the home roster they aren't very good. What did Bayern do here against Arsenal and what did Liverpool do to them at the Emirates in a short period of time? Wins against the elite sides are now only visible in Arsene Wenger's rear view mirror so I love City to inflict more damage on the beleaguered Frenchman.