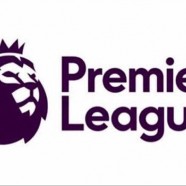 Apr

14
Tags
Related Posts
Share This
EPL Game Notes
As the season continues to wind down the opportunities to make some money in the EPL only get ramped up.  James Kempton is here to give you everything you need to know for all the weekend's biggest fixtures
Tottenham Hotspur v Bournemouth
Tottenham -1.75 and 3.25 goals
It was goalless earlier this season when the sides met but in the last campaign Spurs won this game 3-0 and Harry Kane netted a hat trick on the south coast in a 5-1 victory. I know Bournemouth are a vibrant side but this goal line suggests a lot of faith in them breaching a home defence who've allowed just eight goals at White Hart Lane all season. A lean to the under. 
Crystal Palace v Leicester City
Crystal Palace -0.5 and 2.5 goals
Leicester won 3-1 earlier this season and achieved two 1-0 victories last season when the sides met. The previous season both games were won to nil by Palace 0-1 and 2-0 and you have to think that now Leicester have reverted to type that this game should be a low scoring affair. Palace are rolling after that great win against Arsenal where they played off the back foot but they may find it harder to take the game to the Foxes.  Beware of the Champions League hangover for Leicester but it's unders for me.  
Everton v Burnley
Everton -1.25 and 2.5 goals
Burnley won 2-1 at Turf Moor in October but they've not managed to score in either of their two previous EPL trips to this famous old ground. Everton are on a strong run at home and Burnley are sitting very comfortably out of the relegation dogfight. Sean Dyche may talk the talk about his side looking to fight hard in this game but the truth is their season is over, the mission of securing another EPL season has been accomplished. I love the home team here to make it eight wins in a row at Goodison Park and also to cover what I sense is a generous line.
Stoke City v Hull City
Stoke -0.5 and 2.25 goals
Stoke won 2-0 at the KC Stadium back in October but this is a different Hull side under Marco Silva. Their last two trips to this ground have seen them suffer 1-0 defeats in March 2014 and February 2015. Give me the unders here as Silva will get his side expertly set up to try and earn something from this trip as it wouldn't surprise me to see them grab a point, if not more!
Sunderland v West Ham United
West Ham -0.25 and 2.5 goals
West Ham have won three of the last four meetings of the sides 1-0 including an October victory but this game last season ended two apiece. Under 2.5 goals is 5-1 and I see Slavan Bilic really focusing on keeping a clean sheet knowing his side will get opportunities in the game to take all three points. I'm surprised to see the goal line trending towards 2.75 and I'm wondering if the books believe this could be a game between two sets of players already thinking about the beach? One to avoid. 
Watford v Swansea City
PK and 2.25 goals
It was goalless in Wales back in October and both of last seasons' meetings of the sides ended in 1-0 victories for the home side on the day. The away side come into this game desperate for the points whereas Watford are cruising into the beaches of the summer. A similar recent home game saw Watford squeak past Sunderland 1-0. Swansea are better than the Mackems but can they get anything from this fixture? A tentative lean to the away team if this line trends to -0.25 for the Hornets but as they've let us down of late I can't trust them with any significant levels of investment. 
Southampton v Manchester City
Man City -0.75 and 2.75 goals
There have been at least two goals scored in each of the nine meetings of the sides in EPL action since August 2012 with over 2.5 goals going 6-3. Three of the four games on this ground and have gone over the total with last seasons game ending in a 4-2 home win. Nothing I've seen from either side this campaign makes me think this will be a dull affair so even at 2.75 I sense the risk/reward is stacked towards the over. 
West Bromwich Albion v Liverpool
Liverpool -0.5 and 2.5 goals
Liverpool's last win here came five trips ago and they've managed just one win in six attempts at this stadium. The Reds have fully covered a full goal handicap in just one of the last ten meetings of the teams. We mentioned the other week how certain games are difficult for West Brom to 'get up for' at this stage of the season but this is not one of them. If this line moves to Liverpool -0.75, which I think it will, once the Far East and casual money is placed then I will be all over the Baggies. Until then, hold fire!
Manchester United v Chelsea
PK and 2.25 goals
United have not won any of the last eleven meetings of these two sides in all competitions. The last four games at Old Trafford in EPL action have yielded just three total goals. How bizarre at this stage of the season that this game can be classed as almost meaningless? It is though so stakes should be limited and you must think that Jose Mourinho will want to get one over Antonio Conte here. A lean to the under and when I close my eyes I can see a 1-0 United win and Jose giving everybody a knowing wink.
Middlesbrough v Arsenal
Arsenal -1 and 2.75 goals
The first match between these two sides this season ended goalless back in October when the fortunes of the home side looked far more positive than they do now! That said what do we make of what's happening at the Emirates? When the Crystal Palace fans sing your name imploring you to stay when you're the visiting manager of an elite side then something has to give. Surely though Arsenal will win this game, right? I'm avoiding all Arsenal games now from a betting perspective but from a viewing perspective they are must see TV.