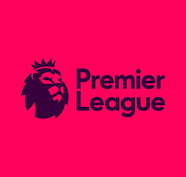 May

05
Tags
Related Posts
Share This
EPL Round-Up
Down the stretch we come…with the finish line in site for another EPL campaign one unfortunate club in Sunderland already knows their fate but plenty of others still don't.  Tottenham's defeat on Friday night means Chelsea can finally put a stranglehold on the top of the table.  To give you everything you need to know before making a wager this weekend our resident James Kempton is here to help.
Manchester City v Crystal Palace
Man City -1.75 and 3.5 goals
City have scored twelve goals in the last three meetings of the sides in all competitions at the Etihad. City are 8-0-1 in the nine meetings of the sides since December 2013 and Palace have netted just four times. We saw possible signs last week that Palace sees their season as over with EPL status assured because that is the only explanation that home defeat to Burnley can be given. Both lines look steep and lean heavily towards a convincing home win but given the historical trends they should be. 
Bournemouth v Stoke City
Bournemouth -0.25 and 2.75 goals
Bournemouth won 1-0 in Stoke earlier this season but last season saw Stoke win both games including a 3-1 win in this fixture. An end of season game between two mid table sides with safety secured always tends to see a line set of -0.25 in favour of the home team. If you can figure out this game then it may be best to bet the side you favour on the money line for the extra value but it's one I am staying away from. 
Burnley v West Bromwich Albion
Burnley -0.25 and 2.25 goals
Burnley were hammered 4-0 at the Hawthornes earlier this season and in the three meetings of the sides in the EPL since September 2014 the Baggies have not lost and scored ten goals. My thoughts are, as per the above game, in terms of the match line but given the Baggies' ability to find the net against the Clarets I sense there is a shade of value with the over on the goal line. This could be a surprisingly open and entertaining end of season encounter. 
Hull City v Sunderland
Hull -1 and 2.5 goals
Sunderland won 3-0 earlier this season and I'm gob smacked at this line. Wow, just wow! Hull priced as a full goal favourite?! In many ways though they deserve to be as Marco Silva has not lost any of his last forty one home league games as a manager and his team will clearly be the more focused and more organised unit in the game. Should they ever be considered a full goal favourite though? On paper there is great value on the away team but sadly the match is being played on grass rather than paper so it's a pass for me. 
Leicester City v Watford
Leicester -1 and 2.5 goals
Watford won 2-1 at Vicarage Road last November but last season it was the Foxes at the double including a 2-1 win in this fixture. Watford showed some fight in that narrow home defeat to Liverpool on Monday Night Football and this line does appear a tad steep. Leicester are rolling though and Craig Shakespeare seems to be getting the best of the Foxes so it's another pass for me. 
Swansea City v Everton
PK and 2.5 goals
Swansea have not lost any of the last six meetings of the teams since September 2014 in all competitions. With Hull having a possible lay up at home to Sunderland, this is a big game for Paul Clement's men and realistically they have to at least match Hull's result and stay just two points behind the Tigers with two games to play. With Everton seemingly destined to finish seventh no matter what they do in their last three games I lean to the away team. 
Liverpool v Southampton
Liverpool -1 and 3 goals
The goal line is set here at three but the three meetings of the sides so far this season in all competitions have yielded just two total goals! None of the last five meetings at Anfield have seen four or more goals with under 2.5 goals going 4-1 since December 2012. These two teams play a very similar energetic style and in recent times have cancelled each other out. Away team and under for me. 
Arsenal v Manchester United
Arsenal -0.5 and 2.5 goals
This is another line that has made me stand back in amazement! Arsenal won this game last season 3-0 but they've won just two of the last eight meetings of the sides at The Emirates. United have not lost in EPL action since October and can you really see Mourinho allowing Wenger to get the better of him here when the Frenchman is under so much pressure? I love United in this spot receiving half a goal.
Chelsea v Middlesbrough
Chelsea -2 and 3 goals
Chelsea won 1-0 in mid-November when the sides met in the north east and it's hard to imagine them holding the Blues at bay in this game. The handicap line of Chelsea -2 is very unattractive and the over on the goal line could need a little bit of help from the away team with a late cover if the home side get bored of attacking. I sense a cruise control 2-0 or 3-0 home display with a trip to West Brom on deck for a Friday Night Football where they could be crowned EPL champions.