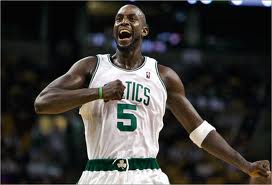 May

16
Tags
Related Posts
Share This
Prop-er way to bet the Semifinals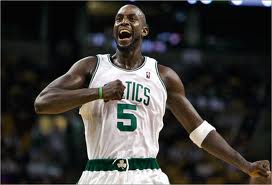 Contributed by Emile (follow him on twitter @hardwoodhype)
Thanks to continued attrition and plainly apparent gulfs in class among the combatants, the trends that will govern the NBA's conference semis have begun to reveal themselves. Following up on Part I of my look at NBA playoffs prop culture, a quick rundown of what to look for going forward as the final eight lock horns:
Matchups to Watch: Conference Semifinals, Part II
Boston Celtics v. Philadelphia 76ers
Got It Made: No one's rockin' the throwback look this spring quite like Kevin Garnett. In eight 2012 postseason contests, KG has been exceptional. Not "good for his age," downright elite. In six games against the Hawks and one against Philly, he's posted a 23.7 PER (in the 2004 postseason, during which he collected his MVP trophy, his PER was 25) and an awesome .241 Win Shares/ 48 minutes. During the regular season (admittedly a larger and more meaningful sample), only LeBron James (a silly .298) and Chris Paul (a batshit-but-sane-by-comparison .278) bettered this mark, with no one else topping .230.
There is a case to be made that Garnett's recent dominance – 16+ points five times, including 28 and 29 in his last two games; 11+ rebounds six times; 27+ points + rebounds six times (thanks to that Game 2 buzzer beater!), including four games of 32+ – may be setting the stage for a fade opportunity, but with an all-timer in legitimate don't mess with greatness mode, Philly's difficulty in defending bigs ,  and KG's P+R lines still in the 26/26.5 range, I'd hold off on betting on a correction coming anytime soon.
Look To Fade: Jrue Holiday proved the most productive (if not always efficient) point guard in the east outside of Massachusetts in Round 1. Despite failing to hit even 39% of his shots in four of six games against the Bulls, Holiday found a way to grind out 14+ points in each game (including 20+ twice) and handed out 6 assists on three occasions. His 22.8 points + assists per game in Round 1 drained much of the value in his lines, which started the playoffs at 18/18.5 but had crept past 21 by Games 5 and 6. It appeared possible that Saturday night's 8-point (on 3-of-13), 4-assist dud may bring about a correction, but his 18 and 3 assists on Monday night likely put a cap on any value generated.
In 7 regular season games against the Celtics since the start of last season, Holiday has managed to shoot better than 42% from the field once and has topped 18 P+A twice. Combine this with the Celtics' stellar defense against opposing lead guards (17.5 and 7.6 assists/48, 41.6% eFG and 11.6 PER) and precipitous declines in productivity with Avery Bradley on the floor, and the true value may lie in riding Jrue back into the teens.
Oklahoma City Thunder v. Los Angeles Lakers
Got It Made: As one can reasonably surmise, James Harden is playing some decent ball of late.  That Harden has only topped the 16.5/17 scoring mark at which the market currently sits twice in four postseason games (he had 15 in Game 2) is attributable largely to his 28-minute per game average. The Thunder are fresh off avenging last spring's playoff demise with an opportunity to settle a 2010 playoff score with the Lakers and, y'know, it'd presumably be fun for Harden to hang a couple of 30s on the dude that rang his bell three weeks ago.
Despite logging just 24 (uncharacteristically inefficient) minutes in OKC's Game 1 embarrassment of the Lakers, Harden was able to grind out the 17 needed to cash some tickets. With the season now firmly in its home stretch, look for these figures (in games still in question) to hit the mid-30s and 20+ a night… likely for the remainder of Harden's career.
Look To Fade: For those unfamiliar with my allegiance, I am a lifelong Laker diehard. I am also, as often as my brain will allow, an optimist. One that, even when presented with considerable value, does NOT wager against my guys. Andrew Bynum and Pau Gasol, absurdly gifted and intermittently dominant though they are, have come to consistently test my resolve  on visceral emotion alone. Often in these cases, a deep breath and a glance at the numbers reveals the error of being guided by one's gut; this time, not so much.
The more consistent and productive of the Lakers' twin towers, Bynum has – with some maddening exceptions – cranked out some of his best ball of season in recent weeks. In 18 games since April 4, only three times has he failed to tally more than 25 points + rebounds, eight times managing a 32+ mark. Under normal circumstances this type of production turns a guy into a veritable ATM machine.  Unfortunately, with his P+R lines residing permanently north of 31 and requiring little more than a single stellar outing to creep to 32, 'Drew's proven a value trap. Though he posted 20 and 14 in the Lakers' Game 1 debacle, Bynum has topped the 30 P+R mark just once in six previous meetings with the Thunder, hitting just 5-of-15 shots twice this season against OKC.
Though I will not actively be taking positions in opposition of Andrew Bynum, I cannot in good conscience ignore the value in doing so. The story with Pau Gasol is a far simpler one: Were he to suit up for any other team in the playoff field, we'd have seen a serious correction in his P+R lines – which remain steadfast at 27/27.5 – if not out and out relegation from the ranks of the prop-worthy. After a late season stretch in which he posted 27+ P+R nine times in 12 games, Pau has managed the feat just eight times in his last 19 games, with only one such performance in 8 playoff outings.
Miami Heat v. Indiana Pacers
Got It Made: No need to get cute here. It's LeBron James.
While any money down on LeBron is live, a bit of value may be had in his rebounds + assists lines which at 15.5 may look a tad rich to some. In four meetings with the Pacers this season, LeBron posted no worse than 14 R+A – in line with his season average. With the stakes raised and Bosh's status uncertain, look for Game 1's 32- 15- 5 to become, if not the nightly norm, not terribly far off.
Look To Fade: Roy Hibbert has played some excellent ball the past month and a half, posting 22+ points + rebounds (the prevailing market all year has been 22/23) in six of his last 11 in the regular season. After falling short in two straight to start the playoffs (it's worth nothing that he grabbed 13 rebounds in each game, but only scored a combined 12 points), he's totaled 25+ P+R in three of his last five.
With that said, Roy looks to be the front line player in this series with the greatest potential for wild swings in performance. After a 17-game stretch in which he did not commit more than four fouls in a game (and he even committed four just twice), Hibbert's committed at least four in five of 12 games, including three of his last six. Hibbert is certainly live on any given night, but it's also more than conceivable that any game in which LeBron and Dwyane Wade are attacking the paint with particular vigor will be a minefield for him. Hibbert was tagged with five fouls in Game 1 and it's reasonable to believe that he will spend much of the coming week wary of the whistle.